Just a short walk from Rusty's Markets The Source Cairns is located on Lake Street in the heart of the Cairns CBD and is run by Tracey, a local to the area for over 20 years.
With a passion for whole foods that nourish your body and soul, and reducing waste to ensure a more sustainable future for our planet, The Source Cairns is your go-to local health food store with an incredible range of package-free pantry staples, cooking essentials, specialty superfoods and bulk cleaning and personal care products.
Come and explore our huge range of organic, gluten free, vegan and paleo options. With over 400 bulk products including nuts, dried fruit, flours, grains, rice, pasta, breakfast cereals, snacks and confectionary, as well as cooking oils, sweeteners, locally sourced raw honey and kombucha on tap, you will find something for the whole family!
We have free biodegradable and compostable paper bags for you to fill up as much or as little as you like. We also encourage you to reuse and recycle – bring your own jars, containers and bottles from home to fill! We have measuring cups, spoons and scales so you can take exactly what you need! This is zero waste shopping made fun and easy.
We love supporting our local Cairns community and you will often find us out and about supporting other local businesses, schools and charities. We regularly hold in-store workshops with a focus on health, nutrition and zero waste so make sure you are following us on social media to keep up to date.
We are all in this together and we truly believe that together we can make a difference – to our health and to the health of our planet.
We look forward to welcoming you to our store!
SELECT & COLLECT with Delivery
You can now do your shopping at home and either collect it from us or we will arrange delivery if you live in our delivery area
(*Conditions apply).
Our current delivery postcodes for this store are:
4868, 4870, 4878, 4873.4877, 4880, 4881, 4865, 4869, 4879, 4852, 4854, 4855, 4856, 4858, 4859, 4860, 4861, 4882, 4883, 4884, 4885, 4886, 4887, 4888
If you are not in one of these postcodes but would like to support your local store you can still place your order and collect it in-store by clicking on select and collect.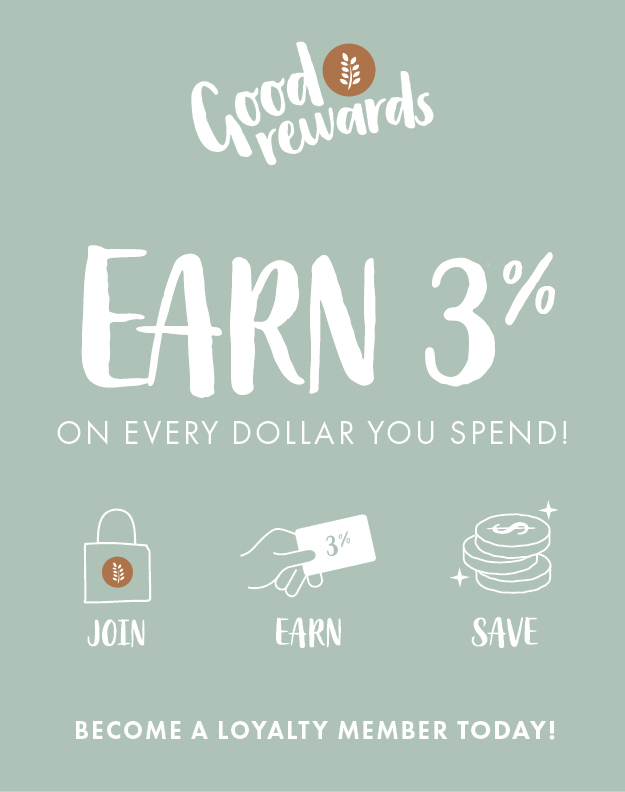 GOOD REWARDS
Become a loyalty member today!
Then start earning 3% back on every dollar you spend!
Signing up is quick, easy and FREE!
To become a loyalty member with The Source Bulk Foods simply visit your local store and start saving.
Being a loyalty member also gives you the opportunity to hear about our latest products, special offers, and national sales, some of which are exclusive to members.
Our monthly member newsletters are also filled with our recommended products, gift ideas from us, handy recipes, great food prep tips, local workshops and more.
Careers
Thank you for wanting to join The Source Bulk Foods Family, please see available positions below, or contact or visit our store to see if we have any available positions coming up.
| Job title | Description | Location | Date added | Email address to contact |
| --- | --- | --- | --- | --- |
| | Sorry currently there are no available positions at this store. Feel free to email your resume to be considered for any future positions. | | | |